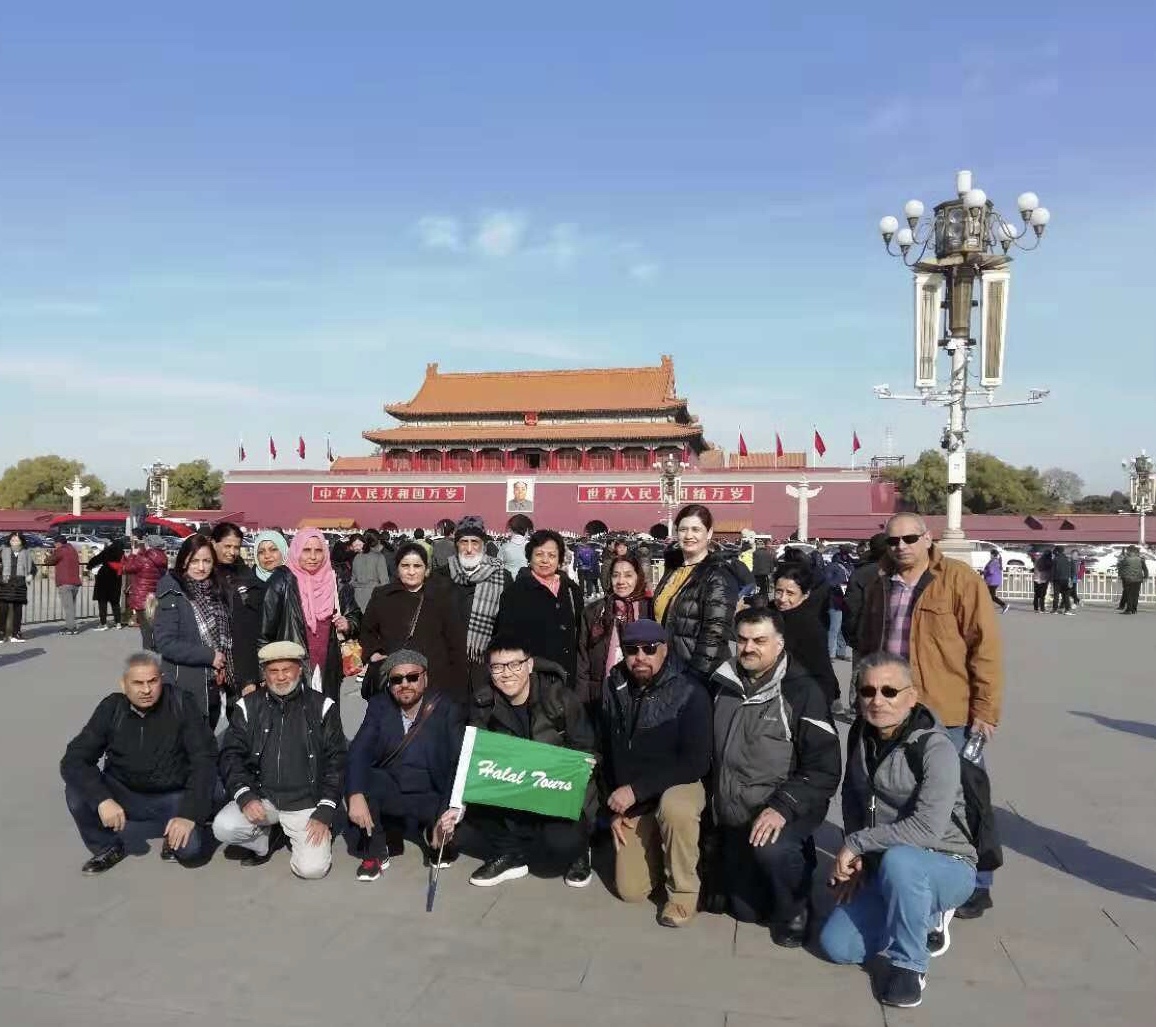 We, Halal Tours, which was established under Beijing TIanma Global (Beijing) International Travel Agency co, LTD is a tour agency in China that is specially engaged in receiving overseas Muslim tourists to China. We are the Sole Muslim Travel Agent in China, which is appointed by China Islamic Association, to be its cooperators handling the Muslim Tours.

We are familiar with Muslim Society
We are familiar with Muslim Society and deeply love it, meanwhile, we have extremely powerful tourists receptive ability. Since 1980, we have been receiving a large number of Muslim tourists from Malaysia, Singapore, Indonesia, North America and other countries. Now we are enjoying the good reputation and honor from them.

We have a group of professional English-speaking, Indonesian-speaking, Malay-speaking, Arabic-speaking tour guides who are knowledgeable on Islamic culture, providing the professional service to the Muslim passengers. In China, we keep a very stable cooperative relationship with the hotels, Halal restaurants and transport companies. As most of us are Muslims, we also keep a close touch with local Islamic Associations, famous Mosques and Imams all over China.

Tour arrangements for the Muslim travelers in China
In the places which included in our packages, the Muslim travelers have the opportunity to perform the prayer with local Muslims in the mosques as well as visit the home of local Muslims to experience the rich culture of these different nationalities. We provide the facilities of prayer, such as the prayer mat, the compass, if the passengers need. We also keep them informed of the five daily prayer timings of different places in China.

We are the first agent in China which arranges the Islamic events every year for the groups, we hold the activities to celebrate Prophet Muhammad's Birthday (Maulidur Rasul), to celebrate Eid-ul Fitr, and celebrate Eid-ulAdha. So, through our service, Muslim tourists can not only enjoy local Muslim halal delicacy, deeply understand China's ancient history and civilization, experience the life style and customs of Chinese Muslims, overseas Muslims and China Muslims.

Halal Tours warmly welcomes you to come to China!
Halal Tours Team